Healthy Working Wales Award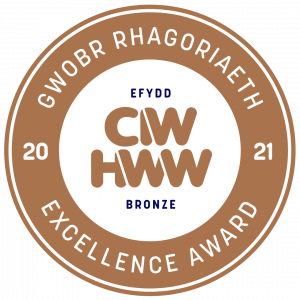 Disability Advice Project (DAP) has successfully maintained its Healthy Working Wales (HWW) award, having demonstrated how it cares for employees and volunteers.
An external assessor who carried-out the HWW bronze award Status Check, commended DAP for putting the wellbeing of its staff and volunteers first.
DAP's individual risk assessments have been vital to keeping people in work safely, especially because a high number of staff and volunteers have long-term health conditions. Virtual staff meetings and a dedicated WhatsApp group have helped DAP's team stay connected when working from home during the pandemic. The team shares regular tips and information on how to look after mental health and keep active. DAP also created a support network to do shopping and other tasks for those forced to isolate at home. This has helped reduce loneliness and isolation and has supported those with caring responsibilities.
The Healthy Working Wales (HWW) programme aims to support and encourage employers to create healthy working environments, take action to improve the health and wellbeing of their staff, manage sickness absence well and engage with employees effectively, all of which can help to achieve a range of positive business and organisational outcomes.