Amy Watkins – Information Support Assistant
I help with enquiries about our services. I enjoy that every day is different, and I love our team. Being disabled, I am passionate about giving disabled people the help and support they deserve. I feel that it's important that disabled people have a voice and that they are given equal opportunity. My biggest obstacles come from being a wheelchair user, but I've adapted by staying positive and enjoying life. Everyone at DAP is so kind, friendly and caring. We are like family – nothing is ever too much trouble. In my spare time I love going on holiday, listening to music, the cinema, shopping, eating out and being pampered.
Martin Lewis – Caseworker and Family Champion
My work includes helping clients to fill in forms, work related claims and benefit appeals. I believe in and follow the social model of disability whereby people with impairments are 'disabled' by the barriers operating in society that exclude and discriminate against them. These barriers can be removed, minimised, or countered by other forms of support. I enjoy mediating, helping to resolve issues and supporting people to become involved in the local community. I often describe myself as a terrier on a trouser leg, as I never give up on helping clients get the best outcome.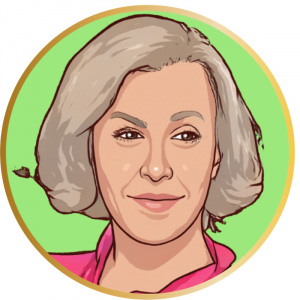 Elinor Tugwell – Senior Caseworker
As a senior caseworker, I deal with our most complex cases and oversee and support our other caseworkers. I've been a benefits adviser for more than 10 years and really enjoy my job. DAP gives me the freedom to work with clients for as long as needed, ensuring that our clients achieve appropriate results and get the help that they need. In my spare time, I play netball at Cwmbran Netball Club and help run Caerleon JYFC.
Jayne Salkeld – Joint Project Manager
I've had a varied career. I've been a barmaid, had roles in workplace learning and Higher Education. This role gives the most job satisfaction! Attitudes to illness and disability must change. The system hinges on proving your problems and then puts obstacles in the way. I'm driven to make a difference, whether a kind word and a smile, or helping with a welfare issue. Having suffered with depression and being a carer, I know how vital support services are. It is so rewarding supporting our volunteers to achieve personal and professional goals. If I get any spare time, I enjoy knitting, reading, and meeting friends and family.

Davina Thomas – Finance, Quality & Performance Officer
I look after finance, governance and compliance at DAP, having previously enjoyed a career in Banking. Being made redundant from a job I really enjoyed was difficult, but the upside is I can bring my skills and knowledge to DAP. I enjoy the camaraderie of working with a great bunch of people. To anyone thinking about volunteering at DAP I would say 'Go for it!'. You learn so much and it's a very open and friendly environment. In my spare time, I enjoy holidays abroad and learning about different cultures. Closer to home, I enjoy walking. We are blessed to have beautiful countryside around us. I love watching rugby, particularly Wales!

Kate Dixon – Welfare Rights Caseworker
As a welfare rights caseworker, I deal with benefit claims, appeals and tribunals. My previous employment, and personal situation, has provided me with the necessary experience and knowledge to ensure that my clients receive the support and financial assistance they are entitled too. I enjoy supporting those who, through personal circumstance, need additional assistance in their daily lives. My ethic, in a 'nutshell', is if you're entitled to it, I'll make sure you receive it. In my spare time, I like to spend time with my family and enjoy a run to keep fit.