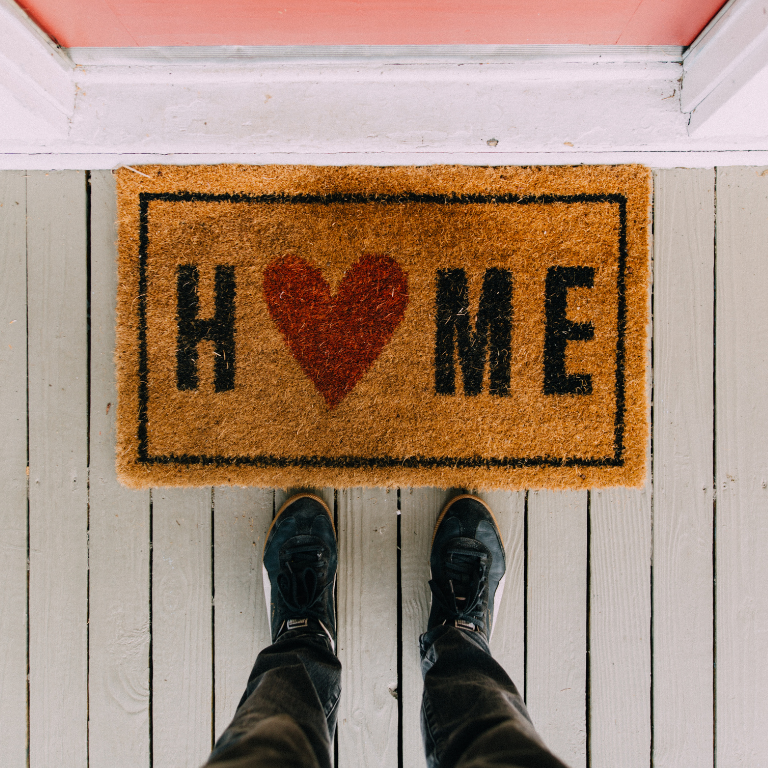 There are many different types of housing. Whether you own your home, rent privately or through a housing association or your council, it is important to know what your rights and responsibilities are. To keep up with the costs of your home, it is also important to know what your outgoings will be and what financial support is available.
For information on the various forms of housing in Wales visit gov.wales/housing
This includes information on applying for a council house, housing association home and supported living services.
About to lose your home and become homeless?
If you are struggling to keep your home or at risk of becoming homeless, seek advice as soon as possible.
Disability Advice Project can advise on the benefits you could be entitled to and put you in touch with a relevant person at your local authority/council. You can find your local council's contact details on GOV.UK.
Your local council might be able to help you stay in your home or find you a new home.
Councils have a legal duty to help most people who are homeless. You will have a priority need for housing if you are vulnerable because of old age, mental illness or disability. Depending on your circumstances, they might help you find short-term housing until a suitable home is available.
We can also refer you to other support organisations, such as Advicelink Cymru (the Welsh Government funded Citizens Advice) and housing charity Shelter Cymru.
They can explain your rights and responsibilities as a tenant and the responsibilities of your landlord. If you have rent or mortgage arrears, they can look at ways to increase your income, help you manage your debt and negotiate with your landlord, so you can stay in your home.
Call Advicelink Cymru on freephone 0800 702 2020
Call Shelter Cymru on 0800 049 5495.
Have you been threatened with eviction?
Landlords must follow legal procedures to evict tenants. The procedure used depends on the type of tenancy you have. You might be able to challenge the eviction and stay in your home.
If you are being evicted for rent or mortgage arrears you may be eligible for the Breathing space scheme. This freezes payment demands and legal action to allow you to get free debt advice.
If you own your own home and your lender is trying to evict you for mortgage arrears, visit Shelter Cymru's website for information and support on mortgage repossession.
Is your landlord registered?
Landlords are required to register themselves and any rental property they own. Those responsible for letting and/or management activities (self-managing landlords) will need to apply for a licence.
Rent Smart Wales is responsible for landlord and rental property registration and the licensing of landlords and agents. You can check if your landlord or agent is compliant anonymously by using the Rent Smart Wales public register: click here.
Is your home safe and habitable?
Landlords must ensure properties are fit for human habitation. This includes electrical safety testing and ensuring working smoke alarms and carbon monoxide detectors are fitted.
For more information visit gov.wales
Check out Shelter Cymru's factsheet to make sure you know your rights.
Can't get your tenancy deposit back?
The deposit belongs to the tenant. It is a legal requirement to protect tenants' deposits in a government approved tenancy deposit scheme. Within 30 days of receiving the deposit, your landlord or agent must provide proof of where it is protected.
If you disagree with any proposed costs being taken from the deposit at the end of the tenancy you can raise a deposit dispute.
Visit Citizens Advice for information on getting your tenancy deposit back.
Do you need more suitable accommodation?
Approach your local council if your home is not suitable for your needs. They can arrange an assessment to identify aids or adaptations and care to help you remain at home. They can also help you find a new home if your property is not suitable.
For more information visit our web pages linked below:
Finding support to help you at home
Concerned about someone sleeping rough?
If you are concerned about the welfare of someone who is sleeping rough or is homeless, you should inform your local authority/council. You can also use StreetLink. Streetlink is a website, mobile app and phone service, which enables people to send an alert when they see someone sleeping rough, to connect that person to local support services.
If you think the person you are concerned about is in immediate danger or needs urgent care, please call 999.
If you think the person you are concerned about is under 18, please do not contact StreetLink but instead call the police.
Do you have a problem with neighbours' anti-social behaviour?
Useful advice about how to deal with problem neighbours can be found at Citizens Advice or ASB Help.
If you feel threatened, intimidated, or witness a crime, contact the police. You can contact the police by calling 999 to report emergencies or by calling 101 for non-emergencies.
Report hate crime
If you have been a victim of hate crime or have witnessed a hate crime you can report it to the Police or to the National Hate Crime Report and Support Centre (run by Victim Support).
In an emergency you should always contact the Police on 999.
Hate crime is a crime that has been committed against someone because of their:
Race
Religion
Sexual orientation
Disability
Transgender identity
Victim Support provides independent, confidential help, advice and support to victims and witnesses of hate crimes in Wales. You can call Victim Support free at any time on 0808 168 9111.
Visit the website where you can report hate crime and find out more about getting support.