Parking spaces for disabled people in Cwmbran Centre fail to meet guidelines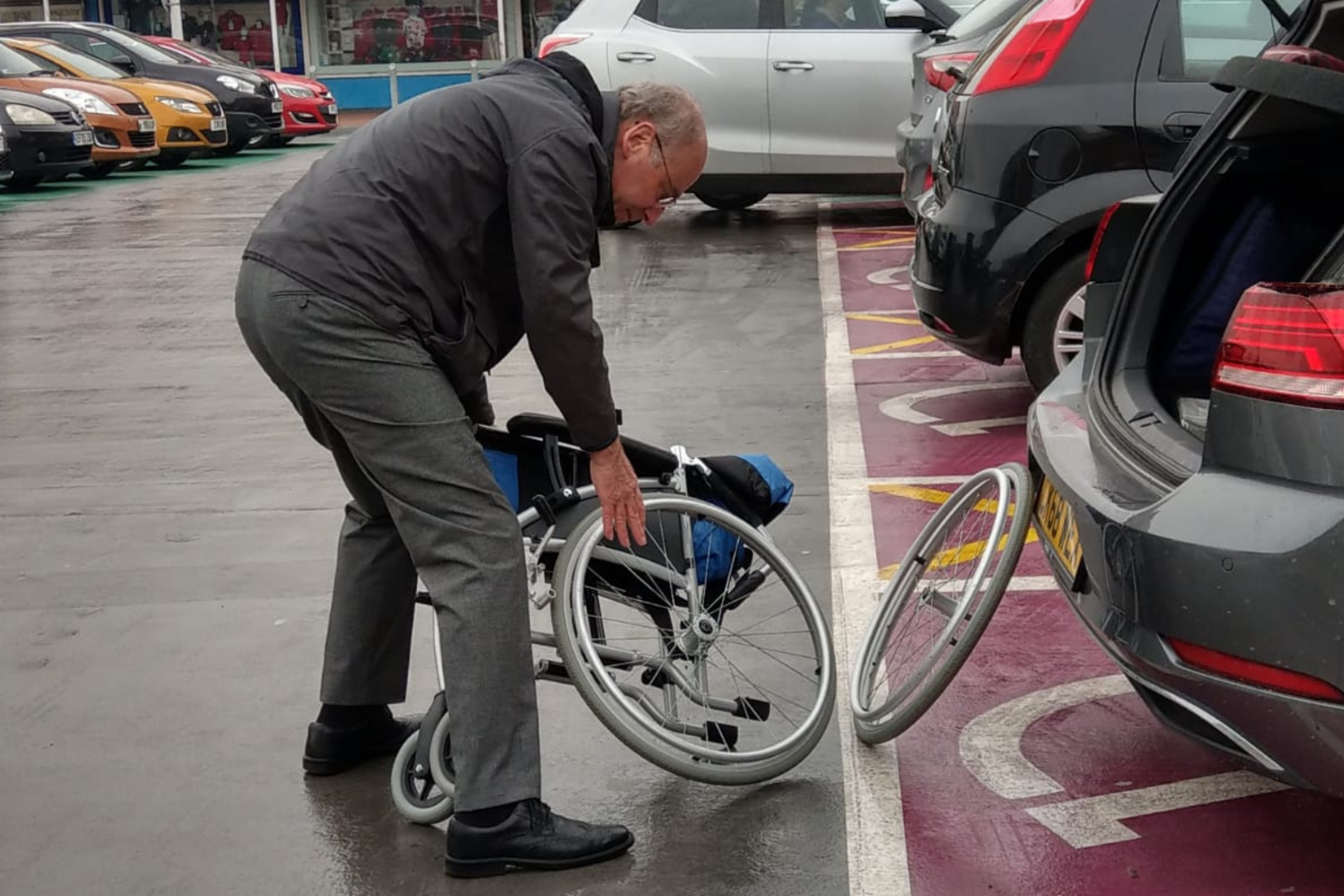 DAP is calling for improved signage and more spaces for disabled people at Cwmbran Centre 
A survey by the Disability Advice Project (DAP) has found the design and provision of parking spaces for disabled people in Cwmbran Centre is inadequate and falls short of nationally agreed figures by at least 21 spaces.
DAP's report highlights that there are no parking bays for disabled people with a clearly marked area to the rear, to enable access to boot space, as required by government guidance. There are no enlarged spaces suitable for larger vehicles, as suggested by the British Standard. Parking bays for disabled people are not clearly signposted. Also, electric car charging points have replaced parking spaces previously set aside for Blue Badge holders.
Tony Crowhurst, Access Officer at DAP, said: "Several members of DAP have stated that on Saturdays and other peak times it is an increasing problem to find parking spaces for themselves or the disabled person they care for."
DAP's report has been sent to Torfaen County Borough Council and Cwmbran Centre owner, M&G Real Estate. It recommends:
At least 21 additional spaces be marked for Blue Badge holders
The orientation of some bays be turned 90 degrees to provide spaces where safe access to the car boot is possible
Signage at the car park entrances to guide disabled people to suitable parking bays
Signage in all areas to show where parking bays for disabled people are located
Tony added: "Making environments inclusive for all is an important agenda in Wales. We hope our report will make a positive contribution towards making Cwmbran Centre more inclusive and will result in much needed improvements to parking for disabled people."
About DAP
The Disability Advice Project (DAP) is a charity based in Cwmbran. It provides a welfare rights service to support disabled people, their families and carers. DAP also conducts access audits on behalf of organisations to help them understand the access issues that might prevent disabled people from using a facility.
For further information contact Nicolle Farthing, Social Media & Communications Officer at DAP on:
Email: nfarthing@dapwales.org.uk