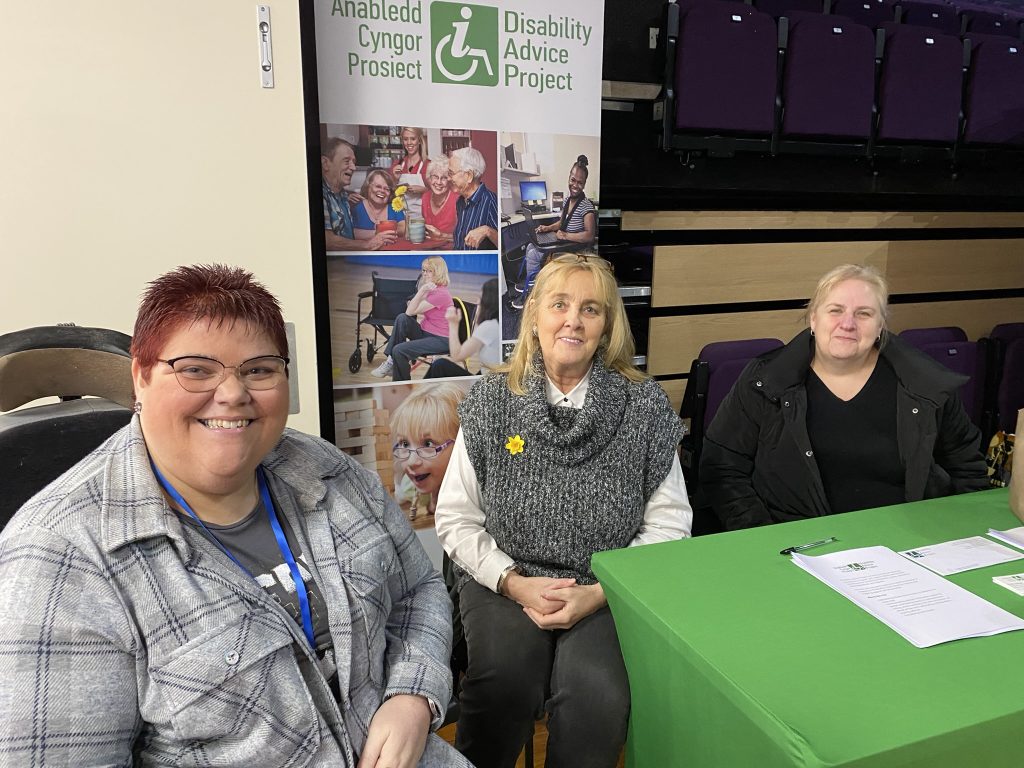 Disability Advice Project attended Torfaen Voluntary Alliance's (TVA) first Volunteer Fair on Wednesday 1 March.
We joined a wide range of third sector organisations looking to recruit volunteers including the RSPCA, Alzheimer's Society Cymru and Garnsychan Partnership. There was plenty of volunteering opportunities on offer, whether you want to work with children, older people, animals or in the great outdoors.
Disability Advice Project attended to recruit volunteer caseworkers. Caseworkers support clients with benefits related queries including entitlement, claims, mandatory reconsiderations, and appeals.
For this role, you don't need an in-depth knowledge or experience of benefits. A full induction, training and ongoing support is provided, plus travel expenses.
If you want to help people, are a good listener and have good communications skills it could be the perfect volunteering role for you. To find out more, please give us a call on 01633 485865 or email info@dapwales.org.uk
Torfaen Voluntary Alliance provide a referral service for anyone who wishes to become a volunteer. They are in touch with a variety of organisations – find out about opportunities in your area at https://torfaen.volunteering-wales.net/index-classic