Make a difference as a Disability Advice Project Trustee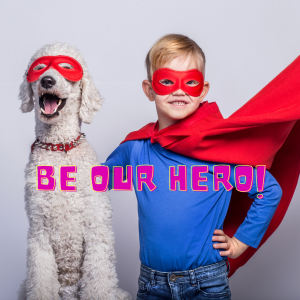 Are you passionate about making a difference to the lives of disabled people and their families?
We are looking for trustees, one to fill the role of Treasurer and others to support our organisation and would welcome experienced members of the public to join our Board. We are particularly keen to recruit people from our local community in South East Wales who have the following skills:
Experience/knowledge of disability
Expertise in Financial Management
Experience of third sector organisations
Experience/knowledge of HR
Our trustees oversee the strategy and policies of the Disability Advice Project and support our staff and volunteers.
Board meetings are held bi-monthly in person where possible. Alternatively, we meet via Zoom.
The Disability Advice Project (DAP) is a voluntary organisation which has been helping people with long-term health conditions/disabilities for more than 20 years. We help disabled people and their carers live better, more fulfilling lives by relieving their money worries and the stress of finding quality care services.  
Currently in receipt of Lottery funding, and in the second year of the three-year Brighter Futures Project. DAP is a registered charity, number – 1156176 and operates as a company limited by guarantee, number – 08785632. The board of directors of the company are also trustees of the charity.
DAP is fully covered, including management liability, trustee and individual liability insurance.
Click here for an overview of Trustees Main Duties
To find out more about these rewarding opportunities, please contact Tony Crowhurst or Anna Deverill-Smith by emailing info@dapwales.org.uk.
To apply please complete our DAP Trustee application form and our Equal opportunities monitoring form.
The closing date for applications is midday on Tuesday 16th November 2021.