Disability Advice Project Impact Report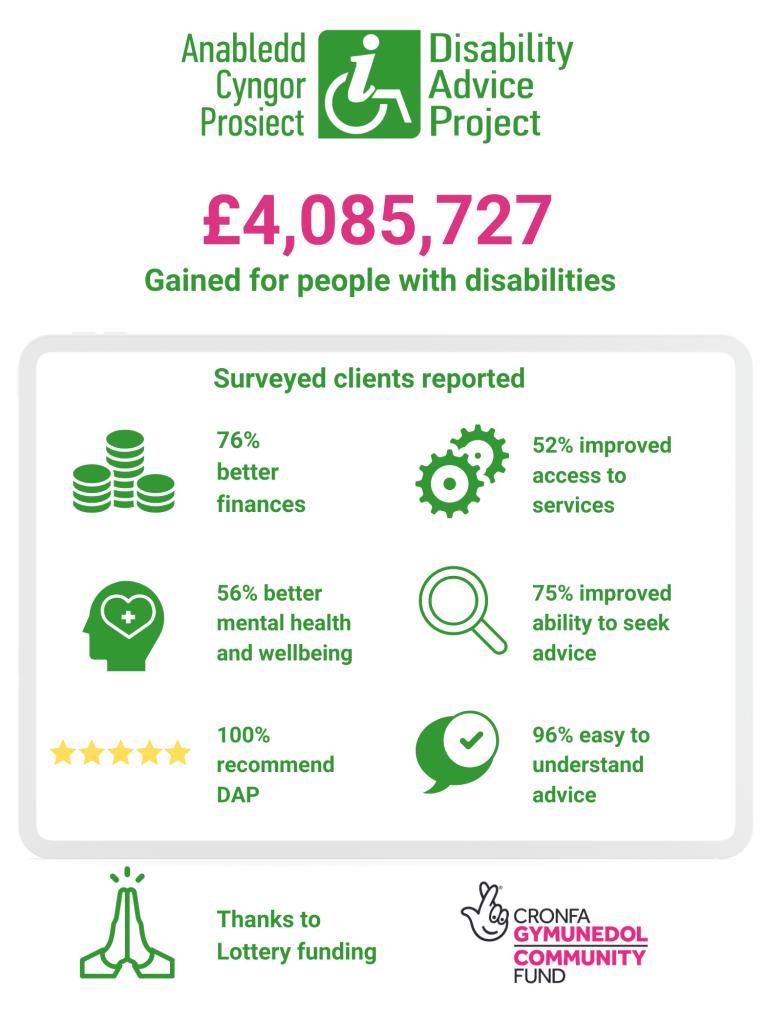 Disability Advice Project (DAP) was awarded £498,967 from the Lottery for our project, which began in January 2020 and ended on 31 July 2023.
With this money we helped 1269 people gain over £4million in benefits. In addition to benefit claims, we set up Power of Attorney documents, arranged occupational therapist appointments, advised on housing, transport, education, employment and care. We shared cost-of-living advice and helped with budgeting. We helped people to access support services, learn new skills, meet with their peers, and socialise. We supported organisations to become more inclusive and disability friendly, with training designed and delivered by people with disabilities.
For more information download our Impact Report below: