From April, you will have more say in your social services.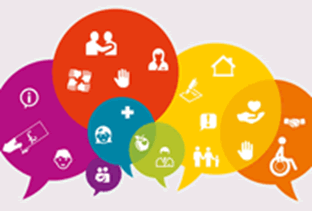 The Social Services and Well-being (Wales) Act comes into force on 6 April.
It is the new law for improving the well-being of people who need care and support, and carers who need support.
What does this mean for me?
The Act changes the way people's needs are assessed and the way services are delivered- people will have more of a say in the care and support they receive.
It also promotes a range of help available within the community to reduce the need for formal, planned support.
•    Services will be available to provide the right support at the right time
•    More information and advice will be available
•    Assessment will be simpler and proportionate
•    Carers will have an equal right to be assessed for support
•    There will be stronger powers to keep people safe from abuse and neglect
What happens now?
If you receive care or support, you will take part in the new process during your next scheduled review date. Your local authority will be able to provide more information.
You can access the Social Services and Well-being (Wales) Act on the legislation.gov.uk website.