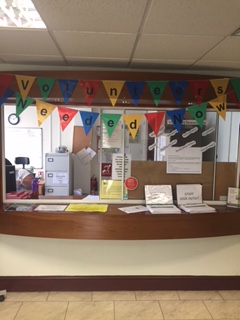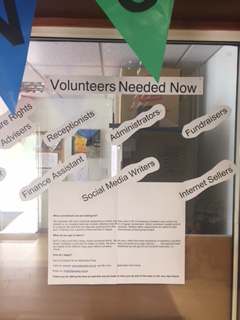 Who Are We 
We are a small charity called The Disability Advice Project. We have been established for over 20 years and we help people throughout South East Wales with issues around their own long term health conditions/disabilities or the issues that affect their Carers. We are totally independent and rely on volunteers to provide our services and to raise money to keep our service going. 
Why are we contacting you? 
We are not asking for money! However, we never say no to a donation! We are looking for volunteers who are community minded and therefore we are looking for people who want to make a difference in a clear and practical way. We have secured some funding from WCVA to train 10 new volunteers and are hoping that you can help. 
What are we looking for? 
We are looking for all sorts of volunteers, from admin and fundraising to welfare rights case workers to help people claim what they and their loved ones are entitled to. If a volunteer comes in for one particular role they are not restricted to staying in that role. Some of our caseworkers started off making people a cup of tea. 
What commitment are we looking for? 
We negotiate with each individual depending on which role they want to fill. Fundraising volunteers may come in as needed or on a regular basis eg a bucket collection one off or a regular involvement. Admin volunteers usually commit to a regular day and time but may give anything from 2hrs upwards. Welfare rights caseworkers are asked to take part in training over a period of time and then a regular commitment of time going forward. 
What do you get in return? 
DAP is very much like a large, mainly functional family. We all have, either first-hand experience of disability/ long-term health conditions or we care for others (or both). We work hard and some of us play hard too……. We regularly meet up outside of the office to enjoy each other's company. 
How do I Sign Up? (Nothing could be easier!) 
Visit our website: www.dapwales.org.uk  and fill in the application form 
Email us: info@dapwales.org.uk 
Telephone us for a chat on 01633 485865 
Finding out more does not commit you to anything
Thank you for taking the time to read this and we hope to see you in the very near future